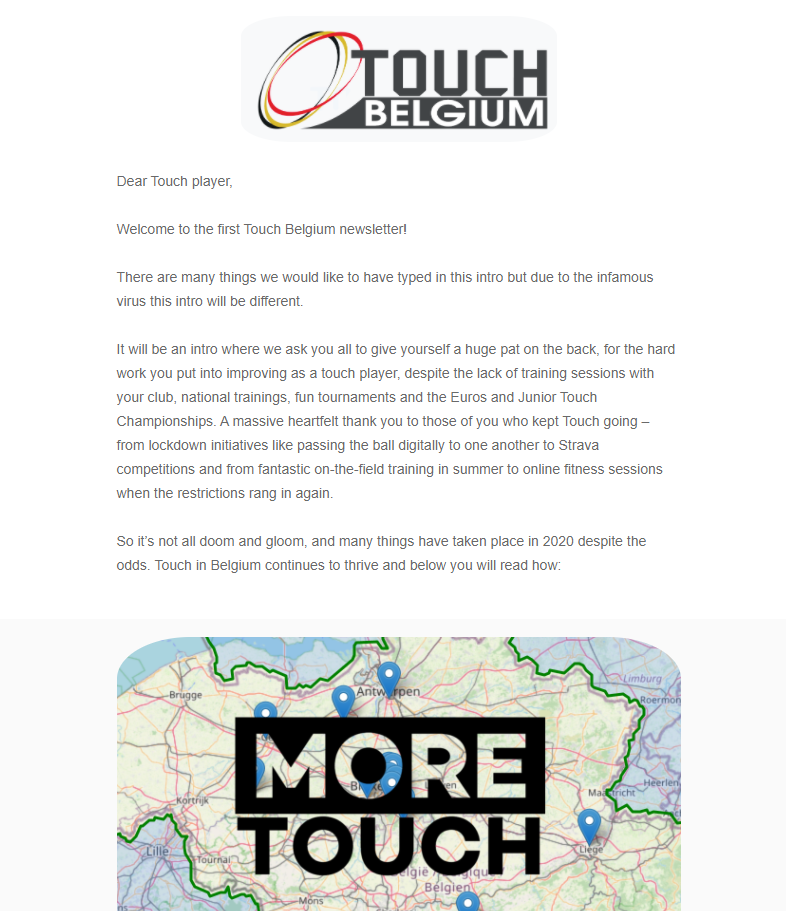 The Touch Belgium newsletter has arrived!
Published: a month ago by Jane
If you would like to submit a piece of news about Touch or an event or development in your club for the Touch Belgium newsletter, send us a message!
Stay in touch with what is happening with Touch in Belgium through our regular newsletter. Published every two months, it will let you know what is happening and what is coming up in one of your favourite sports.
This first edition features a special look back at 2020, and everything that took place, on the pitch and online!
Enjoy :) https://tinyurl.com/y746ke5x