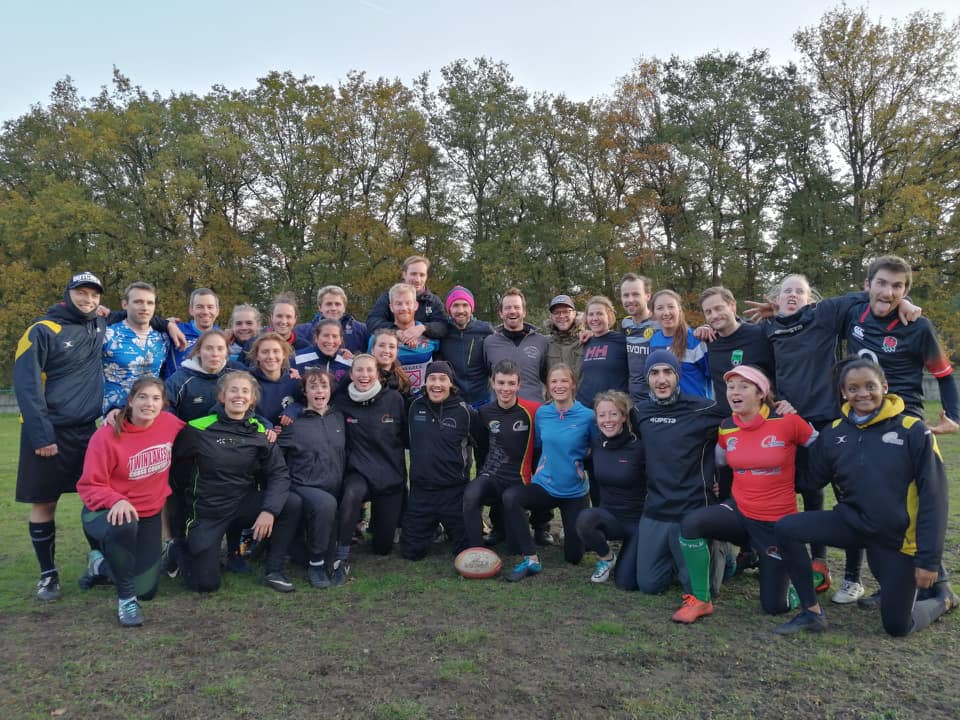 MO and WO training camp weekend
Published: a year ago by admin
This weekend our Women's Open and Men's Open national training squads went in Flanders for their First Camp Weekend leading to the 2020 European Touch Championships.

More than 20 women and 14 men were there for an intense weekend full of touch. On the menu we had: fitness, touch drills, matches, video analysis, team bonding and much more.

For this occasion, we were very luck to have two pitches available and a hostel right next to them for the Saturday evening, in addition Mother Nature was very kind to us and we had blue skies and sun all weekend long.

Touch Belgium would like to congratulate all the players that made it in the Training squads and thank the coaches, referees and Touch Belgium board members that organized an amazing weekend for everyone involved !!

Now time for a little bit of rest, and we'll be back for some more Touch tournaments and National trainings very soon.