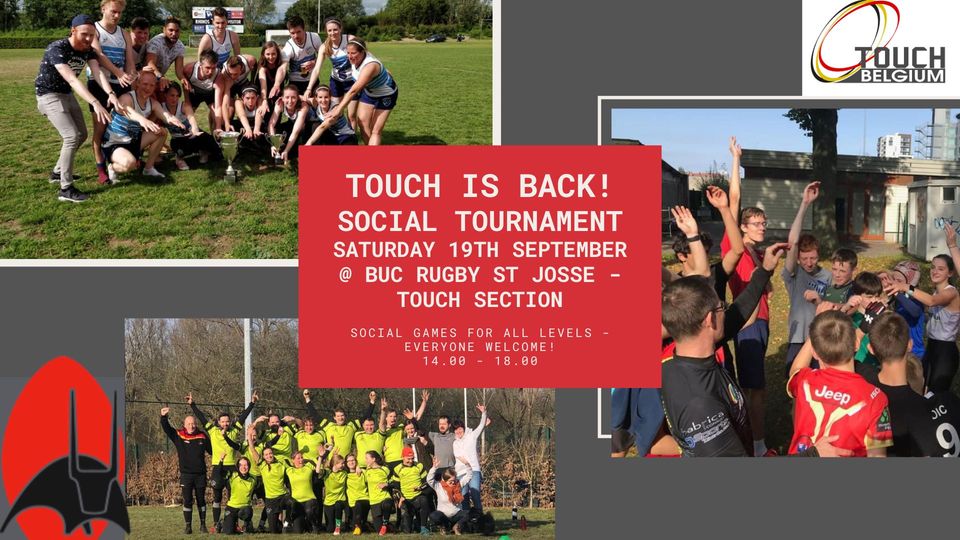 Touch is back with a social tournament!
Published: 5 months ago by Jane
Come and join us to play some fun games this Saturday 19th September! All players and all levels of experience are welcome. Games will be played from 14.00 - 18.00 at BUC Rugby club, St Josse touch section. Teams will be made up on the day and will be a chance to play with new players.

--> To subscribe: fill in the following google sheet https://docs.google.com/spreadsheets/d/10DQXTr02o5havJa7Ic-O7zKmmAnVATQicQXnybMXnHc/edit?usp=sharing

--> to pay : bring 5€ cash with you

--> For this tournament, you sign up as an individual player and the teams will be made on the day!